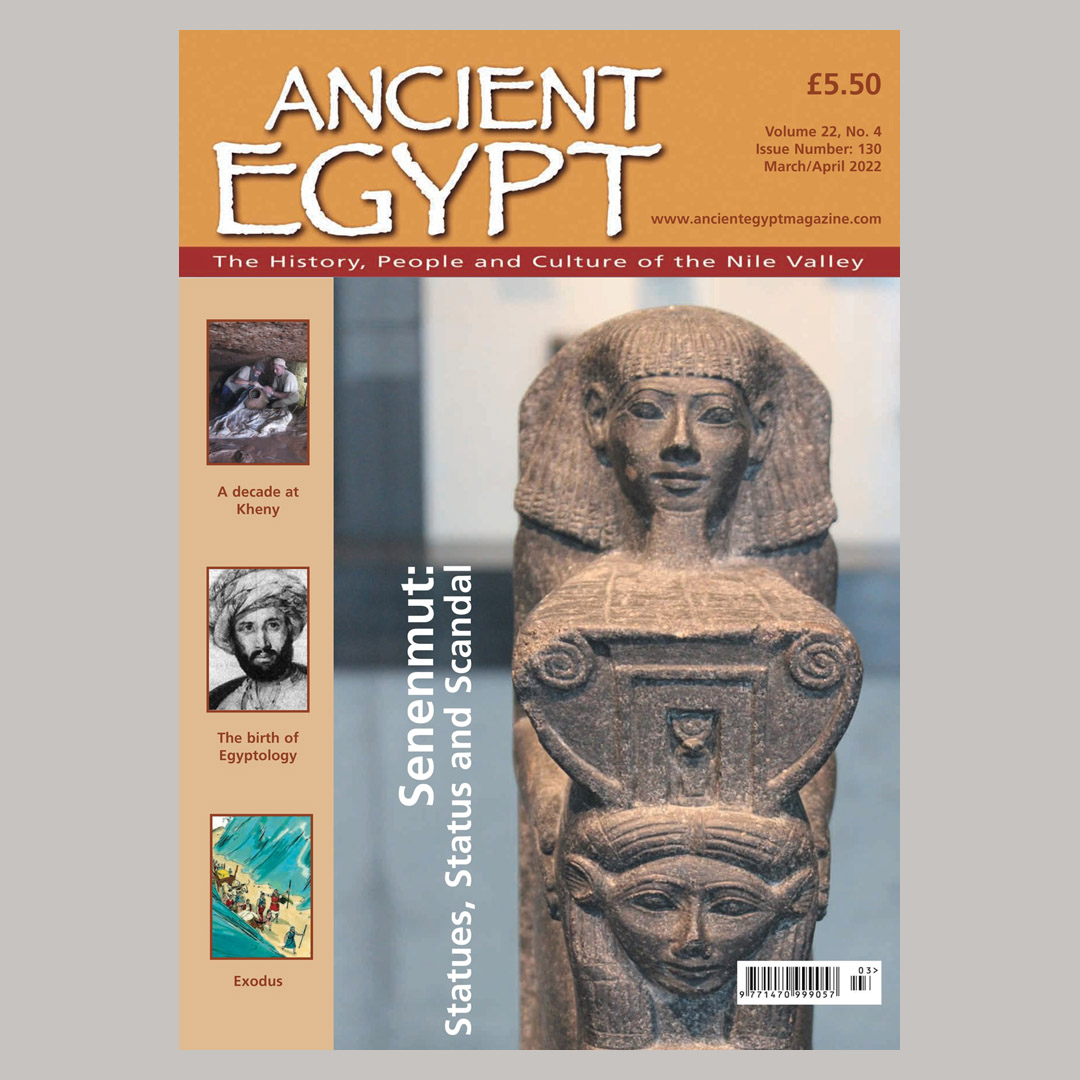 Volume 22, Issue 130, Mar/Apr 2022
A Decade of Excavation in Qubbet el-Hawa
A new exhibition in the Nubia Museum, Aswan is described by Alejandro Jiménez-Serrano.
Senenmut: Statues, Status and Scandal
Campbell Price investigates one of his favourite ancient Egyptians.
A Decade of Loving Kheny
Maria Nilsson and John Ward continue their summarised account of ten years of successful archaeology at Gebel el-Silsila.
Exodus: Storm Over The Sea
Sean Rigby discusses the conflicting explanations for the Biblical story of the 'Parting of the Red Sea'.
Highlights of Manchester Museum
Campbell Price describes a foundation deposit block bearing the name of Khaemwaset.
Collecting in Their Own Image
Bryony Renshaw considers the motivations of those assembling Macclesfield's collection.
2022: A Year To Remember
Carl Graves and Fatma Keshk continue their account of the birth of Egyptology.
Per Mesut: for Younger Readers
Hilary Wilson continues her answer to the question "How long is a piece of string?" in ancient Egypt by looking at units of measurement.